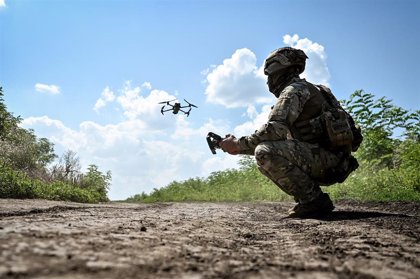 kyiv, September 12 – Roman Starovoit, governor of Russia's Kursk region, condemned repeated Ukrainian drone attacks on the border town of Rilsk.
«In Rilsk, a Ukrainian drone attacked Lenin Street several times. The roof of the administrative building was damaged and several windows had broken glass. There were no victims. "Starovoit reported on his official Telegram channel.
The governor himself had previously reported an explosion launched by a drone on the same street, but it also caused no casualties.
In recent weeks, Russia has increasingly reported drone incursions in areas bordering Ukraine, the Crimean peninsula and even Moscow and its surrounding areas.
de-am