SD.- A regrettable video and some horrific photos of the incident in which a man claimed the life of his brother in Los Tres Brazos, Santo Domingo, circulated on social networks.

The deceased during a confrontation with machetes has so far been identified only as "El Tot0", while the identity of the perpetrator has not yet been reported.
The fight between the two brothers was filmed by nearby people who witnessed the incident.
In the image you can see two brothers, each armed with a machete, stabbing each other until one of them recoils and falls to the ground, allowing the other to stab him several times, ultimately leading to his death.
Moments were also observed in which a man fired a revolver into the air, apparently in an attempt to clarify the situation, but the aggression did not stop.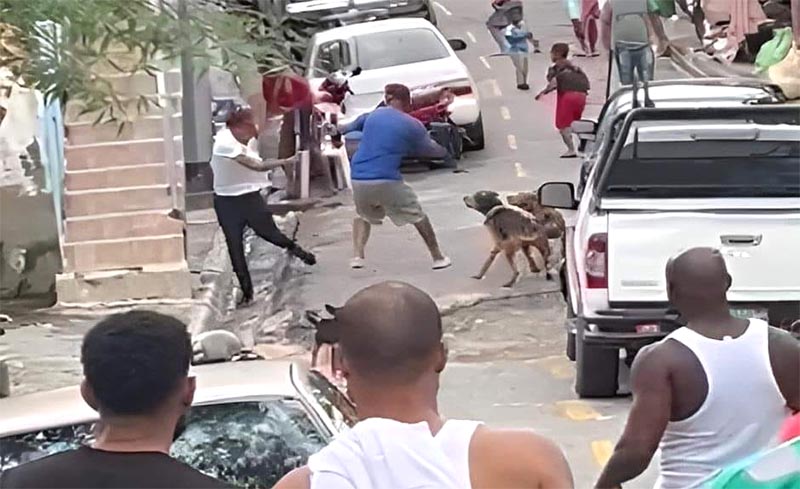 Version video:
Watch the case video for more details.