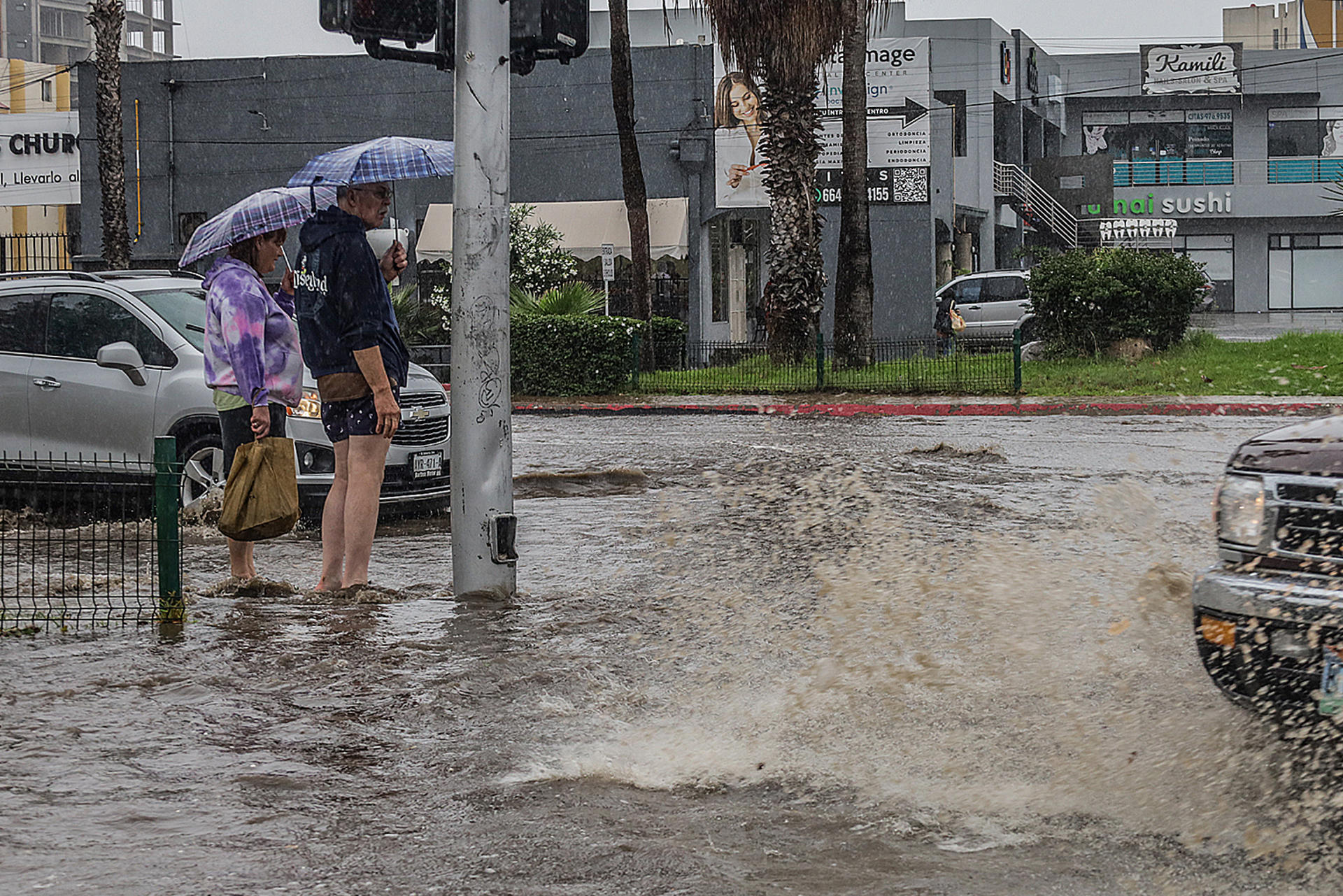 A flooded street in Tijuana (Mexico) after storm Hillary. EFE/Jobeth Trix
Storm Harold made landfall on Tuesday in Texas and has the potential to cause heavy rains in northern Mexico, although it has weakened in recent hours and is classified as a tropical depression.
The US National Hurricane Center (CNH) estimates that Harold will have maximum sustained winds of 55 kilometers per hour. The agency asked the authorities of two neighboring countries to remain vigilant against the risk of heavy rains.
Texas Governor Greg Abbott has ordered the deployment of more troops to the southern part of the state in the event of "heavy rains and dangerous winds." He also urged the public to continue to pay attention to potential warnings from authorities.
The National Meteorological Service of Mexico is concerned about "occasional torrential rains" in the states of Chihuahua, Coahuila, Nuevo León and Tamaulipas, with gusts of up to 80 kilometers per hour in some areas, according to a bulletin issued this Tuesday.