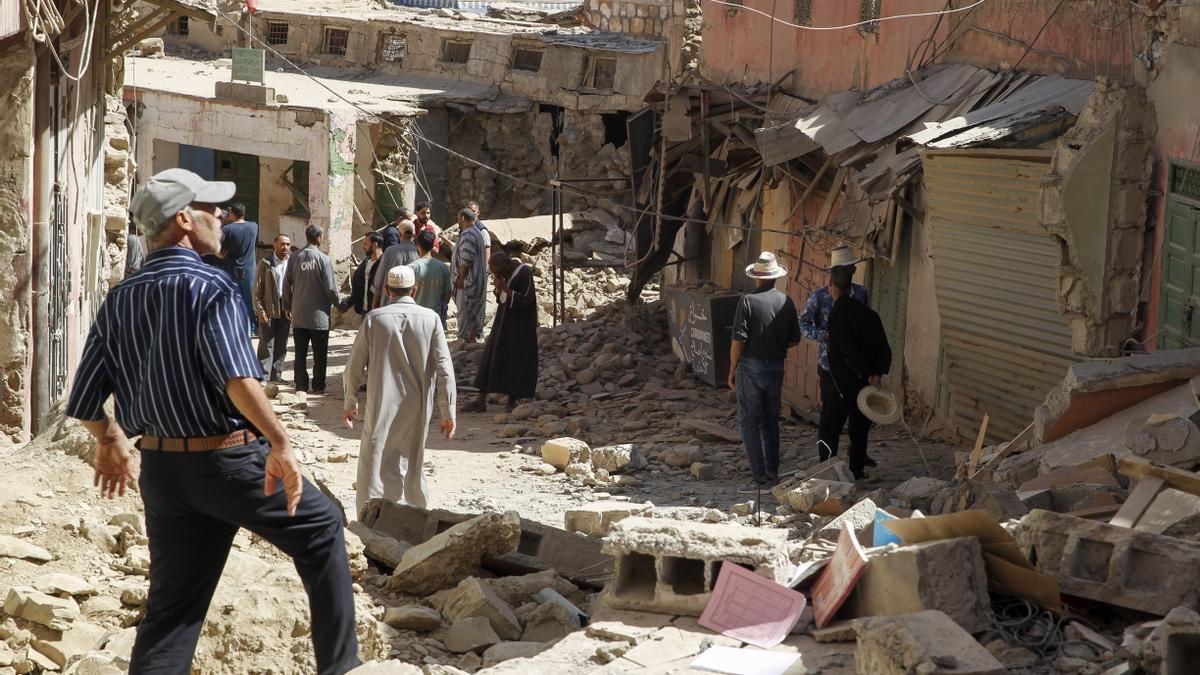 The Moroccan authorities announced the suspension of classes in 42 cities and municipalities in the provinces affected by the 6.8 magnitude earthquake that shook the country late on Friday and which has so far left more than 2,100 dead and 2,400 injured. , according to official balances.
Morocco's Ministry of National Education reported that the measure, which affects the provinces of Hauz, Chichaoua and Taroudant, will come into force on Monday, while schools in other parts of the country will resume classes that day.
Likewise, he asked for guarantees so that electronic lessons can be provided to students in the affected areas, while highlighting that efforts are being made to continue school projects in other provinces affected by the earthquake.
The Ministry of National Education also detailed the death toll from the earthquake, including seven teachers, and noted that 530 schools and 55 boarding schools had been damaged, Moroccan newspaper Le Matin reported.
In terms of number of victims, it is the worst earthquake to occur in Morocco since the one that hit the Al Hoceima region on February 24, 2004, killing around 630 people and injuring around 1,000.
Rabat has so far only accepted aid from Spain, Qatar, the United Kingdom and the United Arab Emirates, justifying its decision as an "accurate assessment" of the needs following the landslides and "taking into account the lack of coordination between these parties." "That could be counterproductive."