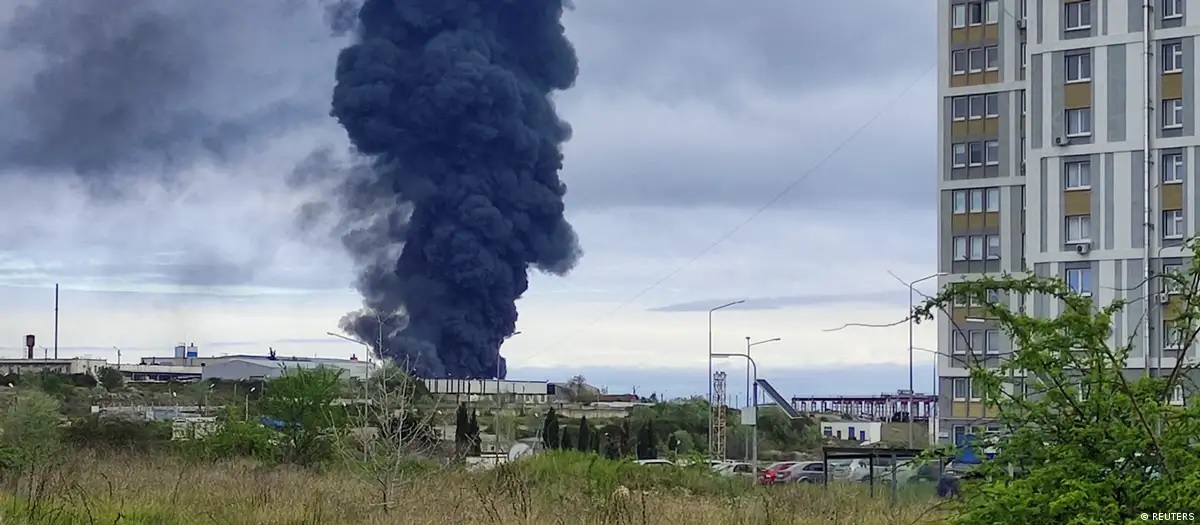 MOSCOW – Russia thwarted an overnight attack by 20 Ukrainian drones on Moscow-annexed Crimea, the Russian Defense Ministry said on Saturday.
Fourteen of the drones were shot down by Russian air defenses and another six were electronically tampered with, the ministry explained in a Telegram post. No casualties or damage were reported.
The overnight attack came after three straight days of drone strikes in the Russian capital, Moscow. After more than 17 months of war, launching drones into neighboring countries has little obvious military value for Ukraine, but the strategy has unnerved the Russians, teaching them the consequences of the conflict.
Drone strikes have increased in Moscow and Crimea in recent weeks. Crimea was annexed by Russia from Ukraine in 2014 in a move that most of the international community considers illegal.
kyiv officials have neither confirmed nor denied Ukraine's possible involvement in the attempted attack.
Separately, Russia claimed on Saturday that it had regained control of the town of Urozain in Ukraine's easternmost province of Lugansk after an overnight counterattack.
A 73-year-old woman was killed in a Russian airstrike in the northeastern Kharkiv province on Saturday, said Oleh Syniehubov, governor of the northeastern Kharkiv region.
Ukraine's Interior Minister Ihor Krymenko said a Russian-guided bomb hit the city of Olyshiv in the southern province of Zaporozhye, which is partly occupied by Moscow, killing one policeman and wounding 12. Four of the injured were also police officers, he added.