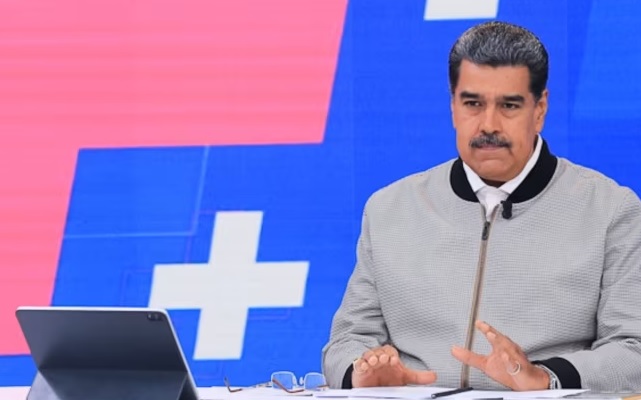 President Nicolás Maduro during the twelfth episode of "Con Maduro+", which aired this Monday.
Caracas— The president of Venezuela, Nicolás Maduro, said Monday that the death threats condemned by the opposition presidential candidates were a "montage" and that he was offered the "protection" of the state security services.
The Venezuelan prosecutor's office announced the opening of an investigation after opposition presidential candidate Delsa Solorzano denounced death threats received through a Facebook account.
"This investigation will be done and the truth will be discovered. For me this is just a montage of malicious people because the threats are made in the name of Maduro, Diosdado, the Bolivarian Revolution. We never. Terrorism is useless. , attacks or violence to resolve our political differences, "he said Monday night on the program" With Maduro + "on Venezuelan state television.
"We are a people of peace, a people of dialogue, a people of civilization," Maduro said.
Maduro said he agreed with the decision of the attorney general, Tarek William Saab, to launch an investigation, and said that he had spoken with the Minister of the Interior and Justice, Remigio Ceballos, to provide Solozano with the service of "national security information All Protected".
Solorzano, who decided to condemn the assassination of Ecuadorian presidential candidate Fernando Villavicencio a few days after the fact, insisted that in the country "there is no rule of law" and reiterated that he will continue touring the streets of the country.
"We will not come here to protect the homeless, much less try to use our name to demonstrate to the international community that the so-called rule of law does not exist in Venezuela," Solozano said in the statement, which aired on Monday morning. night on Instagram. . Democracy and human rights," she wrote Tuesday on Platform X, formerly known as Twitter.