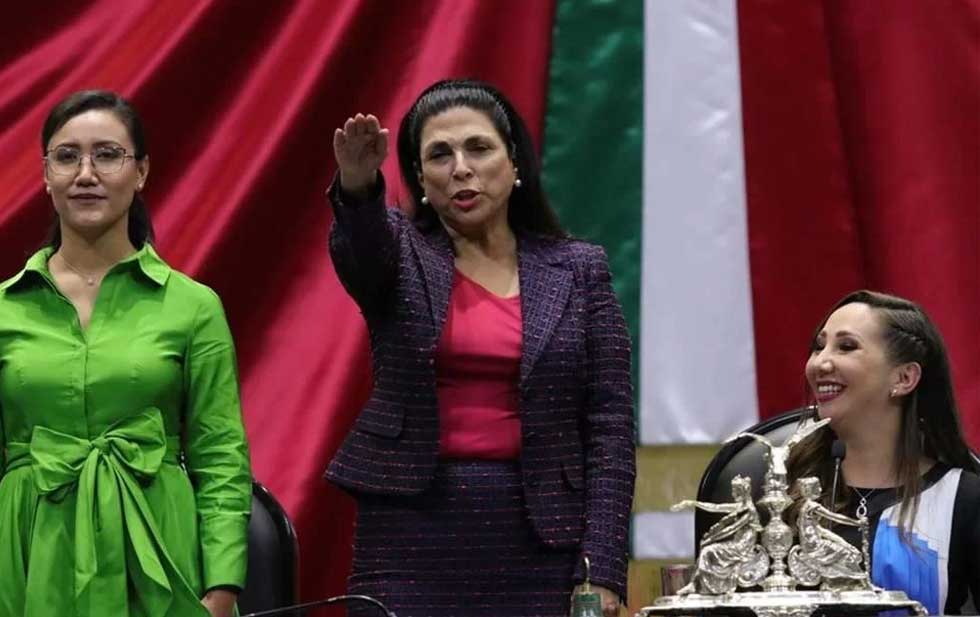 marcela guerra
MEXICO CITY, September 1 – Marcela Guerra, from the Institutional Revolutionary Party, was elected today by qualified majority to be the President of the Chamber of Deputies of Mexico in the last year of this legislature.
With the exception of Labor Party member and secretary-elect Pedro Vázquez, the rest of the legislative board is made up exclusively of women.
Several former leaders reaffirmed their position at the table and its members approved by 448 votes to four and no abstentions.
The representatives of the opposition, Joana Alejandra Torres and Blanca Alcalá, were also elected vice presidents.
Diana Gutiérrez and Nayeli Arlen, both opposition members, and Fuensanta Guerrero, Jessica • Jessica Ortega and Olga Espinosa repeated their functions as secretaries.
I am from