The event was attended by Mr. Christopher Paniagua, Executive Director of Banco Popular.
Santo Domingo, D.N. – Mariileidy Paulino, world champion, two-time Olympic medalist and Volkswagen brand ambassador, held a meeting with employees of the Dominican Banque Popular and their children, where she shared with them her message of resilience and motivation and detailed her recent sporting milestones and expectations of future. games.
The event was attended by Mr. Christopher Paniagua, Executive President of Banco Popular, accompanied by Ms. Antonia Antón de Hernández, Senior Executive Vice President of the Department of Human Resources Management, Cultural Transformation, Credit Management and Compliance, and María Povedano, Executive Vice President of The Human Resources Management, Cultural Transformation and the President of Systems and Processes welcomed the elite athlete and his coach.
During the visit, Paulino highlighted the importance of mindfulness and mental health as tools to overcome obstacles. He also signed autographs for attendees and posed for photos with children and youth, as well as with the gold medal he won in Budapest, setting a national record in the 400-meter dash with a time of 48.76 seconds.
Marileidy, who recently gained international attention after winning a gold medal at the World Cup in Budapest, Hungary, used the opportunity to inspire young people and attendees to take action based on values ​​such as faith, family, resilience , resilience and more. . Solidarity, mutual assistance and healthy competition.
Follow the Pan American Games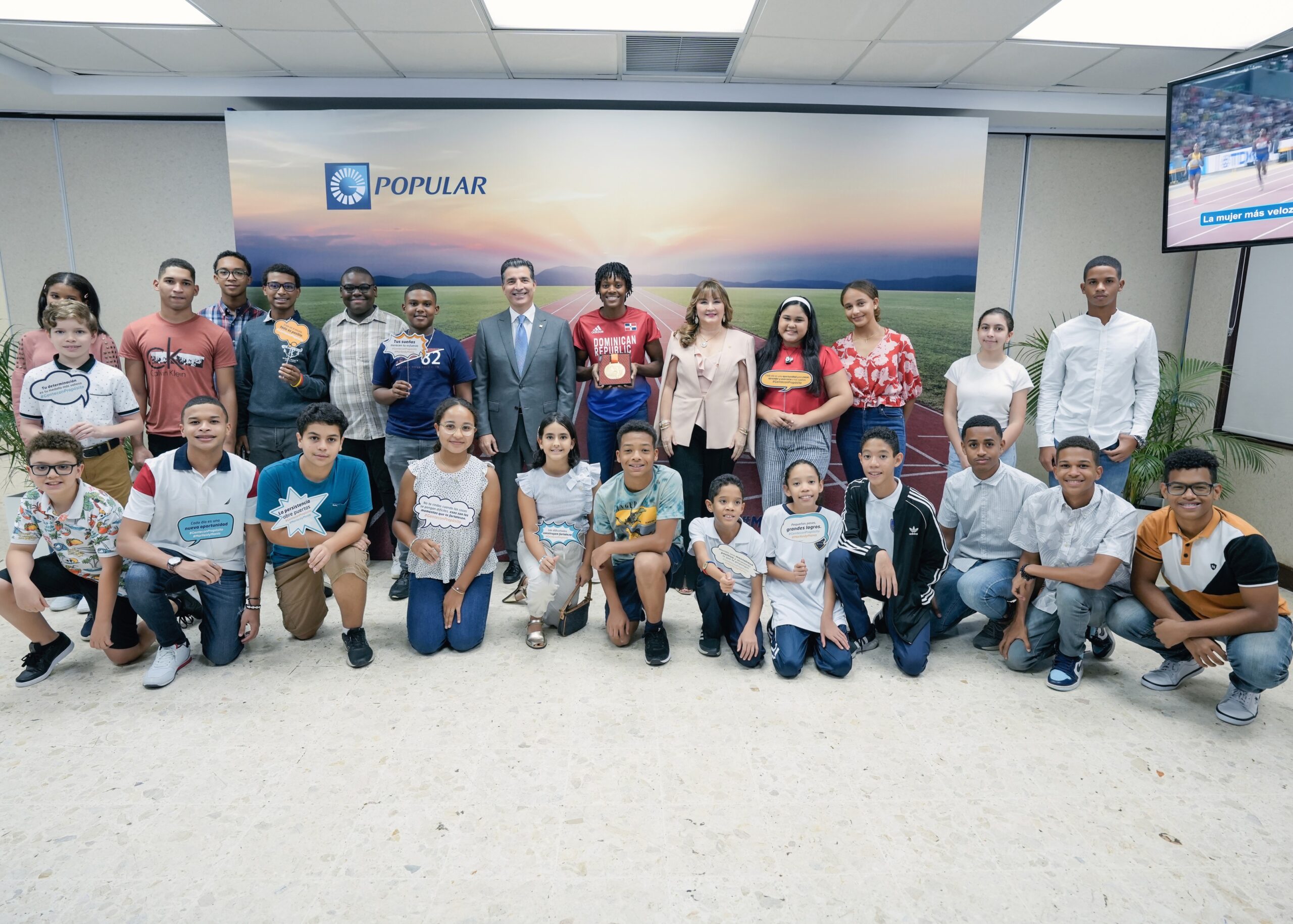 As for her upcoming sporting challenges, the two-time Olympic medalist said she is working hard to prepare for the Pan American Games in Chile in October.
Previously, on the weekend of September 16-17 they will participate in the Diamond League finals in Eugene, Oregon, United States, starting as favorites.
Looking ahead to the upcoming 2024 Olympic Games, Marileidy Paulino said she hopes to improve her personal best and shorten the record time in which she won the most recent race.
2023 is a big year for Mariledi Paolino who, after winning the World Championships in Athletics, also won the 400-meter dash in Xiamen, China, on the Diamond League circuit.