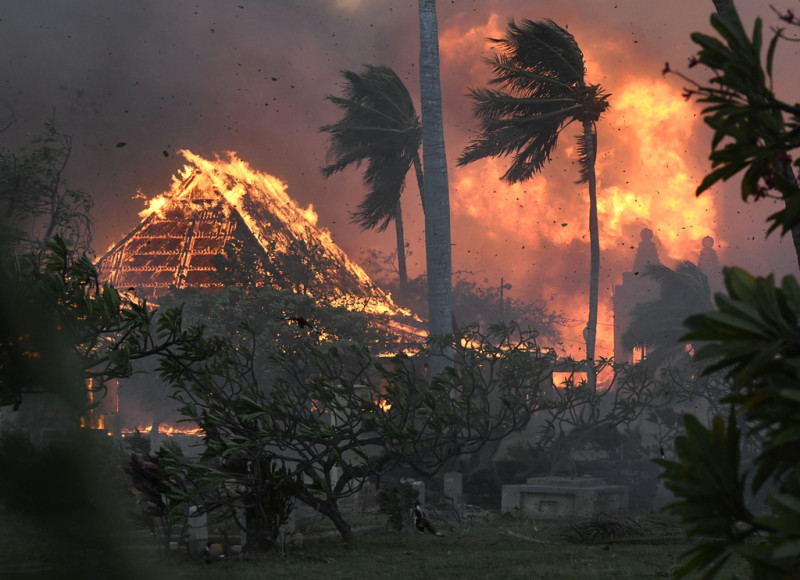 Hawaii, USA, Aug 17 (Xinhua) According to CNN, Hawaii Governor Josh Green said at a press conference that the death toll from the fire in Maui, Hawaii has risen to 110, and is expected to May that number continue to increase as search operations in the burned area progress.
On the other hand, the Department of Housing and Urban Development announced several regulatory exemptions intended to allow the use of its funds to help the people of the island and speed their recovery, according to a statement from the White House.
The measures include suspending public service limits on the Community Development Assistance Block (CDBG) to provide people with additional support services, which will allow the fund to pay for food, water and other urgent needs.
Rental assistance requirements will also be relaxed and CDBG funds will be allowed to build new housing in disaster declared areas.
In addition, it will make it easier for entities to quickly house displaced people and repair damaged property, and it will extend the period during which people receive temporary assistance.
On the other hand, the Biden administration approved the deployment of 25 additional experts from the National Disaster Medical System, the Mortuary Operations Response Team and the Victim Identification Center Team, bringing the number of experts on the island to 75.
The president of the United States, Joe Biden, will travel to Hawaii on Monday to meet with the local government and witness first-hand the devastation caused by the fires that have ravaged the Hawaiian Islands and caused the death of more than 100 people, reported the White House. Provisional balance of victims provided by the Maui authorities.
The I