Welcome to Music Business Worldwide's weekly round-up – where we make sure you caught the five biggest stories to hit our headlines over the past seven days. MBW's round-up is supported by Centtripwhich helps over 500 of the world's best-selling artists maximise their income and reduce their touring costs.
---
Some more of 'em rich men north of Richmond are headed for the music industry.
That's what the business has been whispering in MBW's ear this week, anyway – with strong rumors that NYC-based private equity firm, New Mountain Capitalis in advanced talks to potentially acquire the (now for-profit) BMI (Broadcast Music Rights Inc).
New Mountain Capital currently has over $40 billion in assets under management, including an investment in Citrin Cooperman, home to the team previously known as Massarsky Consulting – a leading valuer of music rights.
Elsewhere this week, YouTube and Universal Music Group jointly announced that they're working together to build AI tools for the music industry that don't screw over artists and rightsholders.
Plus, two established entrepreneurs/investors in the modern music biz – SONGS founder Matt Pincusplus Kobalt founder Willard Ahdritz – both joined a $65 million investment round into live music biz disruptor, DICE.
All of this and more pinged around the pages of MBW this week. Here are our five biggest stories of the past five days…
---
1) YOUTUBE AND UNIVERSAL MUSIC GROUP PARTNER TO DEVELOP AI MUSIC TOOLS – COMPLETE WITH 'PROTECTIONS' FOR ARTISTS AND RIGHTSHOLDERS
Are you worried about the kind of generative AI tools that Alphabet/Google/YouTube might be able to produce in the years ahead?
Do you fear a future where a bazillion tracks from 'fake Drakes', built on Google technology, are uploaded to streaming services daily – without any compensation going to the musicians/music rightsholders whose work 'inspired' this AI output?
If so, Monday (August 21) brought some news that might just deliver you a more restful night's sleep: YouTube and Universal Music Group have formed an alliance that they say will jointly develop AI tools that offer "safe, responsible and profitable" opportunities to music rightsholders.
Other music industry players are being invited to get involved.
---
2) SONGWRITERS ARE WORRIED ABOUT BMI'S PRIVATE EQUITY SALE – AND IF IT WILL HURT THEIR ROYALTIES. WHAT HAPPENS NOW?
The on-again, off-again sale of US-headquartered performing rights organization BMI appears to be on again, and this time around, songwriters are asking pointed questions about what BMI's sale could mean for their royalties.
BMI, one of the two principal music rights collection organizations in the US, has put itself up for sale for the second time in less than a year, and just 10 months after it announced it was switching from operating as a non-profit to being a for-profit business.
MBW has heard rumors from senior music biz figures that BMI has explored talks with a number of potential backers/suitors, with the latest name on the lips of the business being New Mountain Capital, an NYC-headquartered private equity firm with aggregate assets under management of over USD $40 billion.
One senior music publishing source told MBW that New Mountain Capital had recently begun a due diligence process on BMI. (MBW has contacted spokespeople for both NMC and BMI for comment.)
Sources suggest that New Mountain and BMI have agreed a transaction in principle for the former company to acquire the latter for approximately USD $1.7 billion. Other sources suggest, however, it's not yet a done deal.
---
3) DICE RAISES $65M FROM INVESTORS INCLUDING MATT PINCUS, WILLARD AHDRITZ AND MORE
UK-born mobile ticketing platform DICE has raised $65 million in a new funding round led by MUSIC, the investment company co-founded by Matt Pincus and LionTree.
Pincus, MUSIC's CEO, will also join the DICE Board of Directors.
Other investors in this new funding round include Structural Capital and Ahdritz Holding LLC, the investment vehicle for Willard Ahdritz, founder and chairman of Kobalt Music; with follow on investments from Exor Ventures and Mirabaud Lifestyle Fund.
---
4) ASHLEY GORLEY'S TAPE ROOM MUSIC TO SELL OVER 350 SONGS TO RED LIGHT VENTURES AND FIREBIRD MUSIC UNDER NEW PARTNERSHIP
Nashville-based Tape Room Music will sell "over 350 exploited songs" from its catalog to Red Light Ventures and Firebird Music as part of a new strategic partnership.
Tape Room Music, a publishing and artist development company, was established by songwriter Ashley Gorley.
The songs include Sam Hunt's Body Like A Backroad, Luke Bryan's Sunrise, Sunburn, Sunset, Do I Make Ya Wanna by Billy Currington, Lee Brice's One Of Them Girls, Thinking 'Bout You by Dustin Lynch and MacKenzie Porter, and more.
---
5) ANGHAMI WELCOMES $5M INVESTMENT FROM SRMG VENTURES
In November last year, rumors began rumoring that MENA-based streaming service Anghami could potentially be acquired by Spotify.
That idea never became a reality. Meanwhile, in the same month, Anghami reduced its global headcount by 22% due to the "impact of challenging macroeconomic conditions".
This week brought another chapter in Anghami's ongoing story – with a powerful new investor coming on board at the company.
SRMG Ventures has made its third investment with a USD $5 million investment in Anghami.
---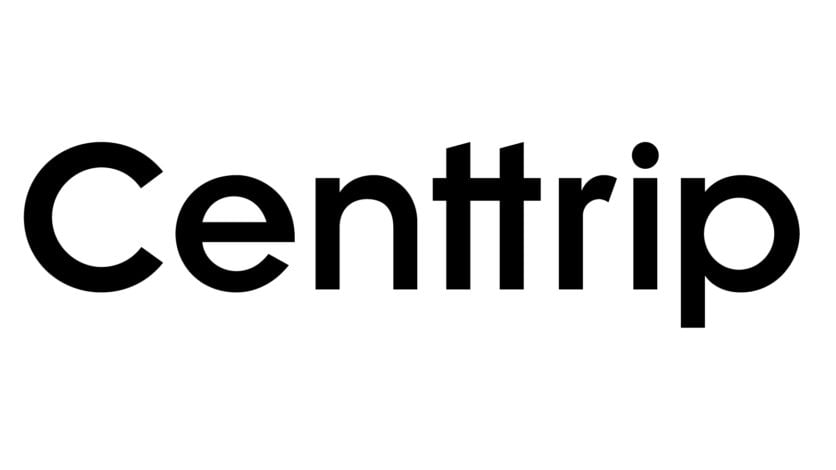 MBW's Weekly Round-Up is supported by Centtrip, which helps over 500 of the world's best-selling artists maximise their income and reduce their touring costs.
Music Business Worldwide