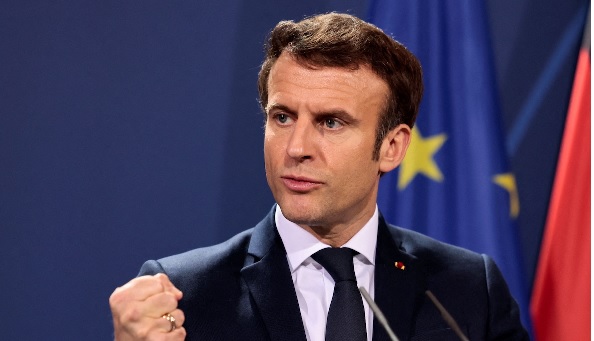 Emmanuel Macron
Paris, September 7 – French President Emmanuel Macron said in an interview with L'Equipe newspaper on Wednesday that it would be "impossible" not to have the Russian flag at the 2024 Paris Olympics.
Macron stated in his speech: "Obviously, the Russian flag cannot appear at the Paris Olympics. I think this is the consensus."
"(Russia) has no place when it commits war crimes and deports children (…) I hope this is a unanimous decision of the Olympic world (…), not the host country should dictate the actions of the International Olympic Committee (IOC), ', added the president.
Macron insisted that the Olympic world must decide the place of Russian athletes who "have spent their whole lives preparing" and who "could become victims of the regime."
«How to distinguish the complicity of Russian athletes from the victims of the regime? This is the real problem, therefore this is where the Olympic world must speak and give concrete guarantees, and the Ukrainians must understand," the president explained.
Neither Russia nor Belarus were among the 203 countries invited to the Games by the IOC due to their role in the war in Ukraine.
I am from