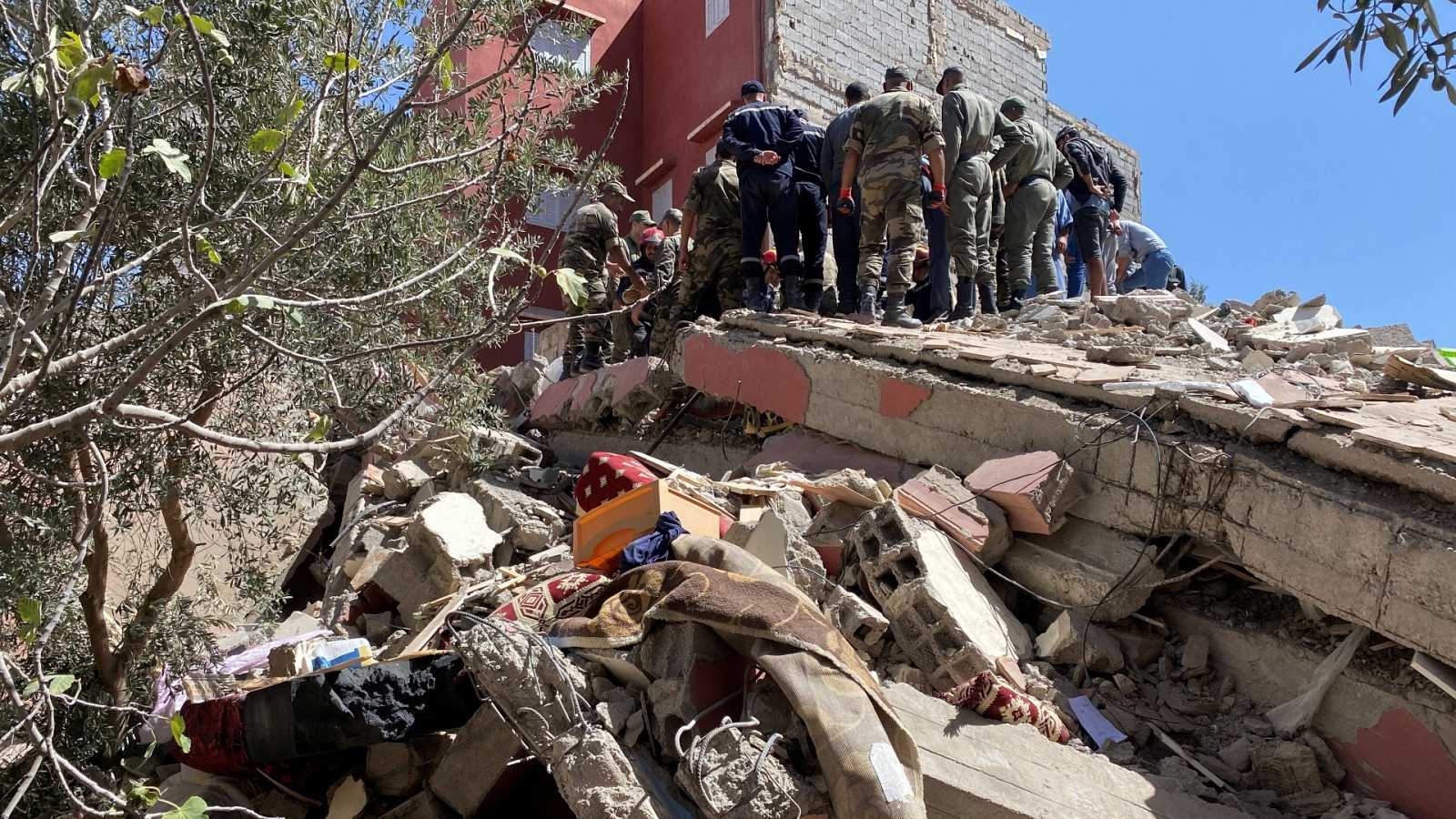 MARRAKESH – An earthquake in Morocco has killed 2,901 people and injured 5,530 as of 1:00 p.m. local time (GMT+1), according to the latest report published by the Moroccan Ministry of the Interior.
The earthquake killed people in more than a dozen provinces, with only one new victim reported in the worst-affected region of Alhouz, south of Marrakech and near the epicenter, where 1,643 people have died.
There were no new deaths in the remaining provinces. According to previous counts, the second most affected country was Taroudant (976 deaths).
The Interior Ministry said 2,884 bodies had been buried.
The seismic alert announcement issued by the National Institute of Geophysics of Morocco indicates that a magnitude 7 earthquake occurred in the Marrakech region of northern Morocco at 11:11 p.m. local time on Friday (10:11 p.m. GMT) , at a distance of eight kilometers. . deep.
The epicenter was located in the town of Igil, about 80 kilometers southwest of Marrakech.