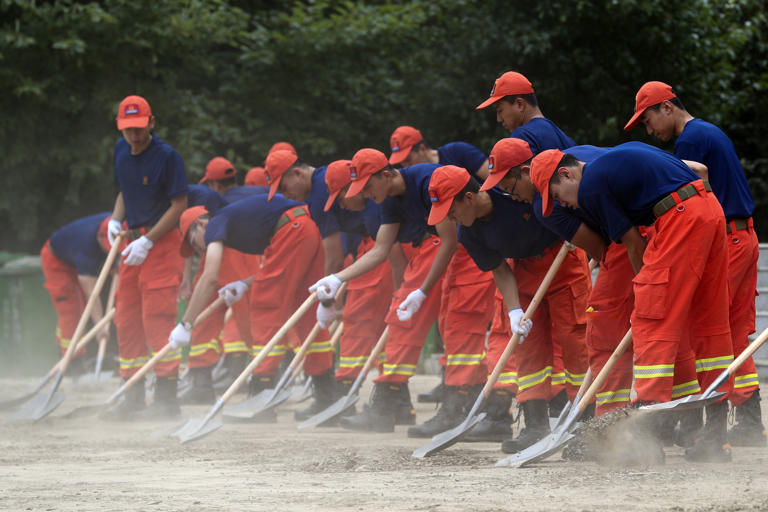 BEIJING (AP) — At least 90 rivers have exceeded dangerous water levels, state media reported Tuesday, with 24 of them inundated and threatening to inundate large swaths of northeast China.
Rescuers are on duty to defend homes and farmland in the 1.2 million square kilometers (482,200 square miles) Songliao Basin north of Beijing.
The region includes four provinces and parts of several large cities, with a combined population of almost 100 million people. Tens of thousands of people have been evacuated.
Some dams have been emptied and flood zones are being prepared. Ten rivers were reported to have exceeded historical levels.